Argosy Management Group – NJ, PA, DE
Approved Office Relocation/Project Management/Space Planning & Facility Decommissioning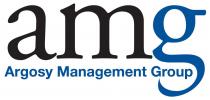 Website: argosymg.com
Email: info@argosymg.com
Phone: 856-488-2347
Address: 7905 Browning Rd., Suite 112
Pennsauken, NJ, 08109
A commercial move has so many moving parts to it that it can seem like an overwhelming task. If you want your relocation to be a seamless transition that doesn't impact your day-to-day business, then leave it to the experts.
When you partner with us, we act as an extension of your staff. One of our Principals will lead you through the relocation experience from start to finish. We provide you with:
1. A comprehensive move plan and schedule
2. A detailed budget as needed
3. Space planning solutions & furniture assessment
4. Phone & Data Management if needed
5. Employee preparation and communication
We talk about your goals and what is important to you. We can supply both union and non-union labor depending on what is required. We know what questions to ask and the key decisions that need to be made that most clients never even considered—from designing an efficient seating chart for the new space to the decommission of the old space so that you receive your security deposit back.
Whether you have 5 or 5,000 employees, we provide the most effective transition solutions for all your relocation needs. Our expert planning services, our high level of attention to detail, and our network experienced team members translate into a seamless relocation experience for you with minimal disruption to your business.
Contact Argosy Management Group – NJ, PA, DE
Based in
7905 Browning Rd., Suite 112 Pennsauken, NJ 08109
Works across
Wherever you are in your office move process Help Moving Office has the information you need to plan your office move properly.

Start Planning

With over 15 guides, checklists, tools & calculators the Resource Center has everything you need to plan, organize & manage a successful office move.

See Resources

Looking for the right companies for your office move? Connect with independently sourced and pre-qualified vendors that are experts in your local market.

The Directory
Latest Tips
Identify the key stages of an office move and find out what important issues need to be considered at each milestone.

Read Article