ICAI Strategic Marketing
Approved Online Marketing and Development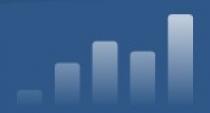 Website: localrelocationresults.com
Email: marketing@icai.com
Phone: 720-605-4540
Address: 10488 W. Centennial Dr. #503 Littleton, CO, 80128
One of the most important things a business owner must do while relocating their business is informing current and past clients of where the new location is so they can continue doing business with little interruption.
Time is of the essence when you are moving or have moved. Acting quickly allows you to experience an uninterrupted flow of business during your transition. Your past and present customers need to know where to go to find you, and your new customers, who are in your area but don't know you have arrived yet, need to know you exist!
ICAI understands that it's not just your new address that is important in your current move, but every old Business Name, Address, and Phone Number (NAP) listed for your business, and the Name, Address and Phone of the previous tenant. A cascade of information can be cleaned and optimized by ICAI Strategic or left to confuse customers and AI bots that control rankings and visibility.
The accuracy of your listings will affect how high Google and other search engines rank and show your business. Even worse, if a customer is confused about where to find you, they go to your competitor.
Let us fix your common, difficult, and most difficult:
Incorrect Address or Phone Info
Driving Directions
Stale Google My Business Info
Duplicate Listings
Business Name inconsistencies
In addition to the Local Listing Cleanup, we also offer:
Local Visibility (w/ Covid, there are specific techniques to get in front of new customers)
Voice Search for Alexa, Google Home, Siri, Galaxy Phones
GPS Vehicle Navigation Systems
Google Point of Interest Photos or Matterport 3d Tours
Social Media, Video and Reputation Marketing
Local SEO, the long game
Our goal at ICAI is to eliminate the headache and time it takes to fix, optimize, and create appropriate directory listings and optimize them for Google and online ranking. We don't just fix your current location move; we clean up all of your old locations, business name changes, and phone changes. We help new and moved businesses get up to speed immediately after they move without skipping a beat. Let us put you on the map with a fresh start.
COVID plays a huge part for your strategy. Many people think marketing is SEO, that is the long game. With COVID, you need to quickly get in front your customers and pivot within hours or days as things change. ICAI Strategic is a scrappy, nimble firm that has been in business since 1994, prior to having kids in 2006, Cheryl was a programmer and helped businesses with applications, web and Seo. Cheryl has direct experience helping businesses through many historic downturns and helped guide business through for their success.
Though the years, we have been able to break down larger, more expensive services into micro services to match any budgets, whether you are a one person …. So that we can help business of all budgets.
Please setup a call 720-605-4540 or send an email marketing@icai.com if you are interested in seeing what customers see about your business and the next steps you can take to make a difference in your customers ability to find you and a successful new start.
Contact ICAI Strategic Marketing
Based in
10488 W. Centennial Dr. #503 Littleton, CO 80128
Works across
Wherever you are in your office move process Help Moving Office has the information you need to plan your office move properly.

Start Planning

With over 15 guides, checklists, tools & calculators the Resource Center has everything you need to plan, organize & manage a successful office move.

See Resources

Looking for the right companies for your office move? Connect with independently sourced and pre-qualified vendors that are experts in your local market.

The Directory
Latest Tips
Identify the key stages of an office move and find out what important issues need to be considered at each milestone.

Read Article