ICS
Approved Managed IT / VoIP Phone Systems / Data and Voice Cabling / IT Services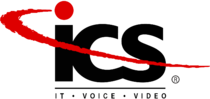 Website: www.ics-com.net
Email: moving@ics-com.net
Phone: (713) CALL ICS (713-225-5427)
Address: 6210 Rothway, Ste 190
Houston, TX, 77040
ICS specializes in assisting customers with all aspects of their technology during an office move. From the initial cabling and/or WiFi solution, to Internet, IT and Computer Services, VoIP and Business Phones, Video Surveillance and Access Control, ICS is your single point of contact to take the burden of moving your office technology.
What happens after your move? ICS will continue to service all aspects of your technology even after you move and will assist in making your office more efficient, increase up-times and provide a premium on-going support structure.
Data and Voice Cabling

From a few simple data drops to multi-floor and building solutions with fiber, ICS can provide a turn-key cabling infrastructure including cabling certification and testing.

WiFi Solutions

ICS provides cloud based WiFi solutions to ensure your WiFi is properly managed and secured. ICS can assist with moving your existing WiFi or installing a brand new solution.

IT Services

There is no better time to migrate to the cloud than during an office move. Whether you want to migrate to the cloud, re-locate existing servers or purchase new on-site equipment, ICS has a full IT service staff to assist.

Disaster Recovery and Backups

During the re-location process, ICS will inspect all backup and disaster services, make recommendations and ensure your backups are properly working before the office move.

Security Assessment

When setting up a new office, ICS will perform a security assessment to ensure all equipment was properly installed to ensure proper security. Your company relocation will come complete with the security audit that you can keep for your files.

VoIP Hosted and Business Phone Systems

ICS can simplify your life and get superior technology by migrating your phone system to the cloud during the move. If you prefer, ICS can assist with upgrading or moving your existing technology too!

ProActive Monitoring

All of ICS's solutions come with pro-active monitoring to ensure that we know you have the problem before you do!

Help Desk

Need support after the installation? ICS's Help Desk is there to answer your calls and e-mails in a real-time environment.

On-Site Support

ICS has local trained IT and VoIP Engineers to come to site and work on any issue that may need an on-site presence.

Video Surveillance and Access Control

ICS provides a full line of IP Video Surveillance and Access Control platforms so that your new office is secure and monitored 24 hours a day 7 days a week.

And Even More…

If you have a technology need, ICS has a technology solution. Give us a call to learn more!
Based in
6210 Rothway, Ste 190 Houston, TX 77040
Works across
Wherever you are in your office move process Help Moving Office has the information you need to plan your office move properly.

Start Planning

With over 15 guides, checklists, tools & calculators the Resource Center has everything you need to plan, organize & manage a successful office move.

See Resources

Looking for the right companies for your office move? Connect with independently sourced and pre-qualified vendors that are experts in your local market.

The Directory
Latest Tips
Identify the key stages of an office move and find out what important issues need to be considered at each milestone.

Read Article