NST
Approved IT Services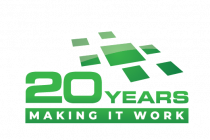 Website: www.nst-li.com
Email: mbrown@nst-li.com
Phone: 631-230-4810
Address: 81 Larkfield Rd. E. Northport, NY, 11731
NST is a leading IT service provider in the NY metro area. We're here to help assist you in making a smooth transition to new office space. From prep work in the new office, like low-voltage cabling and wireless heat maps, to moving server services to the cloud and the disconnects and reconnects of your computers and network infrastructure.
Below are just some of the common projects/ challenges we help companies with:
Managed or Co-managed IT services
Office moves and low voltage cabling
Security cameras and door access control/ keyless entry, visitor management systems
Server Migrations to Microsoft cloud, AWS, Private Cloud
NST is a Microsoft Gold Partner so almost anything Microsoft related is in our wheelhouse.
Cyber security: Security Risk Assessments & Risk Remediation work, privacy and security
Implementing IT Compliance Requirements (HIPAA, DFS, PCI…)
Managed SOC (Security Operations Center) services
O365 migration projects
Microsoft Teams & Sharepoint implementation projects for better collaboration and productivity
Custom Application Development & Database projects
Solutions to help companies address challenges in a work from home environment
NST – an IT company that provides technology solutions to unique business challenges.
Whether you're a Managed Services customer or Co-Managed customer, we're able to provide world class end user support, handle and manage major projects and and provide the technology guidance that you would expect from a good partner. But what separates NST is that we're a SOLUTIONS company. We want to understand the challenges that your department leaders deal with on a daily basis so we can offer solutions to the problems.
All of our managed accounts are assigned a dedicated client strategy team, consisting of two account managers: a Strategic Advisor and a Client Success Manager. So you never have issues reaching someone for guidance or questions. Our help desk, staffed with over 50 technicians, has an average response time of only 75 minutes, compared to the industry average of 3+ hours and we're always working on ways to reduce that figure. Call NST today for a free network assessment.
Based in
81 Larkfield Rd. E. Northport, NY 11731
Works across
Wherever you are in your office move process Help Moving Office has the information you need to plan your office move properly.

Start Planning

With over 15 guides, checklists, tools & calculators the Resource Center has everything you need to plan, organize & manage a successful office move.

See Resources

Looking for the right companies for your office move? Connect with independently sourced and pre-qualified vendors that are experts in your local market.

The Directory
Latest Tips
An office move has countless moving parts. Where do you start? Keep reading... "Guru" of office moving, Ed Katz, has you covered!

Read Article

Looking for the best mover for your office relocation? The best way to narrow down your search is to ask the right questions. What are the right questions? We're here to help! Ed Katz, president of the International Office Moving Institute (IOMI) and guru of office moving, will tell you exactly what you should be asking potential movers and what the right mover will say.

Read Article

Identify the key stages of an office move and find out what important issues need to be considered at each milestone.

Read Article