Office to Office Movers
Approved Office Relocation Company
Website: officetoofficemovers.com
Email: officetoofficemover@gmail.com
Phone: 301-868-2794
Address: 7434 Old Alexandria Ferry Rd, Clinton, Md, 20735
Office To Office Movers offers the finest moving services in the industry today! Trained, uniformed, and experienced employees will insure a smooth, well-coordinated move locally or worldwide. Professional packers are available to do all or any part of your packing should you need help. Office To Office Movers is eager and prepared to help you with all your relocation needs in Washington DC.
We at Office To Office Movers in Washington DC pride ourselves on loading and unloading your furniture and precious items and delivering them in a careful way so that they will arrive at their destination in the same condition that they were packed.
Our Services:
Office Moving and Storage
Warehouse Moving
Library Moving
Storage & Distribution
Electronic Recycling & Data Destruction
Computers & Electronics
Modular Furniture
Heavy Equipment & Rigging
Records Management
Document Destruction
Professional Certified Movers
We are bonded and insured certified professional movers. In addition, we are members of the Warehousemen's Association of Maryland, the American Moving and Storage Association, as well as the Better business Bureau.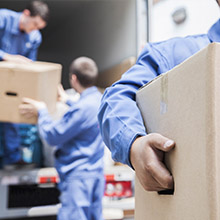 Contact Office to Office Movers
Based in
7434 Old Alexandria Ferry Rd, Clinton, Md 20735
Works across
Wherever you are in your office move process Help Moving Office has the information you need to plan your office move properly.

Start Planning

With over 15 guides, checklists, tools & calculators the Resource Center has everything you need to plan, organize & manage a successful office move.

See Resources

Looking for the right companies for your office move? Connect with independently sourced and pre-qualified vendors that are experts in your local market.

The Directory
Latest Tips
Looking for the best mover for your office relocation? The best way to narrow down your search is to ask the right questions. What are the right questions? We're here to help! Ed Katz, president of the International Office Moving Institute (IOMI) and guru of office moving, will tell you exactly what you should be asking potential movers and what the right mover will say.

Read Article

Identify the key stages of an office move and find out what important issues need to be considered at each milestone.

Read Article