Office Relocation in Akron, Ohio
Office Relocation Company

Why choose Krupp Moving & Storage? We will treat you like family! ...

Telecom & Communications

Onebox will provide you with multiple options for VOIP and all your voice and data needs for your new office. Servicing the US, Canada and the UK...
Planning an office move? Go the office relocation planning resource center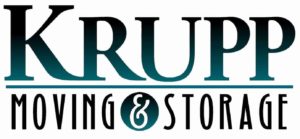 Wherever you are in your office move process Help Moving Office has the information you need to plan your office move properly.

Start Planning

With over 15 guides, checklists, tools & calculators the Resource Center has everything you need to plan, organize & manage a successful office move.

See Resources

Looking for the right companies for your office move? Connect with independently sourced and pre-qualified vendors that are experts in your local market.

The Directory
Latest Tips
An office move has countless moving parts. Where do you start? Keep reading... "Guru" of office moving, Ed Katz, has you covered!

Read Article

Looking for the best mover for your office relocation? The best way to narrow down your search is to ask the right questions. What are the right questions? We're here to help! Ed Katz, president of the International Office Moving Institute (IOMI) and guru of office moving, will tell you exactly what you should be asking potential movers and what the right mover will say.

Read Article

Identify the key stages of an office move and find out what important issues need to be considered at each milestone.

Read Article