"I wish there was a website that could help me plan our office move"
There is! Help Moving Office provides FREE expert advice and planning tools to thousands of companies each month so that they can effectively plan and implement their office relocation.
Plan your move with confidence
Expert advice
15+ free guides, checklists & tools for every office move type & timeframe
Choose A Service Provider In Your Area. Let Help Moving Office provide top-rated, approved vendors for your office move.
If you are moving office, then 'welcome' because you have arrived at the right site! Finding qualified vendors for your move is a time consuming, painful process. Use our "Request a Quote" form as your one stop shopping source for everything from realtors, phones, office furniture, moving companies and more. Complete just one form to request quotes for all your needs. Get started today!
"Amazing website ... I have never seen such comprehensive & useful information on a website!"
Popular Office Relocation Checklists, Calculators & Guides
"Great checklist - it formed the basis of our recent office move!"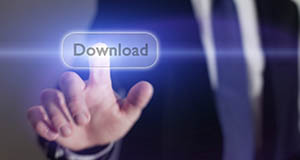 Find Movers, Telecom, Furniture, IT and more...
Wherever you are in the office relocation process Help Moving Office has the information you need to successfully plan, budget & execute your office move. Access tried-&-tested office relocation planning information for each and every step of your office move.
More Checklists, Calculators & Guides
"I love your website. It has been BY FAR the most user friendly and helpful tool on the web. Thanks so much!"
Planning an office move? We guide you through the office relocation process and give you the right information you need to make the right decisions at the right time. We show you what needs to be done - together with how & when to do it. Help Moving Office provides businesses with the information, guides and contacts needed for a successful office move.