A&E Relocation Services
Approved Office Relocation Company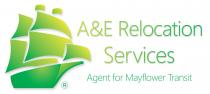 Website: aerelocations.com
Email: info@aerelocations.com
Phone: 360-491-2370
Address: 3308 Hogum Bay Rd NE Ste A Lacey, WA, 98516
Your Trusted source for Corporate Relocations, Office, and Industrial moves throughout the greater Puget Sound
From corporate relocations for staff to complete office, hotel, industrial, and laboratory relocations, we do it all.
Whether you need expert disassembling, packing and moving of office furniture or the careful transportation of heavy, costly industrial or laboratory equipment, A&E Relocation movers have the specialized training and detail-oriented dedication to perform every job thoroughly and properly.
We have helped move many businesses in the Seattle, Tacoma, and Olympia areas of Washington, and have gained extensive experience from these successful moves. Our experience in the field of commercial moving has endowed us with a special appreciation for the common concerns of business owners, managers and representatives.
You're concerned about cost, which we understand, but you're also concerned with downtime and the safety of your assets. We take all three of these factors into consideration when planning your move and preparing your estimate.
Our commercial moving specialists can come in during weekends or evenings to help pack and move your business, minimizing disruptions to your operations. We also pride ourselves on our competitive prices, and are certain that we'll provide one of the lowest commercial moving quotes in the Olympia, WA area.
If other area moving companies quote you far less, chances are they don't have the office or industrial moving experience, highly trained movers or proper equipment to ensure your commercial move is done on your schedule and without loss or damage to your business assets.
With moving protection add-ons, A&E guarantees your office supplies, furniture, displays and industrial materials will be transferred safely and conveniently. Consult with our moving counselor on how to best pack and transport industrial materials and items in as few trips as possible.
A&E has held many contracts for different Companies. We assist with relocating employees household goods and automobiles.
Cutting-Edge Commercial Moving Tracking Capabilities
In addition to the experience we bring to each office or industrial move, we also provide unparalleled tracking capabilities for interstate transports, which gives businesses the ability to constantly monitor the progress of their move.
If you are moving personnel to a new location we can assist with that as well, and can coordinate and schedule the move so you and your valued employees can get back to business fast.
Are you quickly approaching your move deadline? You don't have to worry, because we can adjust our schedule to ensure your timelines are met without sacrificing quality.
Contact us to schedule your business or industrial material move or request an estimate.
Easily Move Your Home or Business Locally, Nationally or Internationally with A&E
Moving your home or business locally, long distance or internationally comes with issues unique to every situation. Working with the right moving companies, such as A&E Relocation and Mayflower, can help mitigate issues affiliated with each type of move. Our full-service moving and storage company offers an array of special services unique to ourselves and other Mayflower affiliates.
Whether it's a local house move or a huge interstate or international move, you can rest assured that our team of expert movers will do whatever they can to minimize the stress you experience during the process.
Contact A&E Relocation Services
Based in
3308 Hogum Bay Rd NE Ste A Lacey, WA 98516
Works across
Wherever you are in your office move process Help Moving Office has the information you need to plan your office move properly.

Start Planning

With over 15 guides, checklists, tools & calculators the Resource Center has everything you need to plan, organize & manage a successful office move.

See Resources

Looking for the right companies for your office move? Connect with independently sourced and pre-qualified vendors that are experts in your local market.

The Directory
Latest Tips
An office move has countless moving parts. Where do you start? Keep reading... "Guru" of office moving, Ed Katz, has you covered!

Read Article

Looking for the best mover for your office relocation? The best way to narrow down your search is to ask the right questions. What are the right questions? We're here to help! Ed Katz, president of the International Office Moving Institute (IOMI) and guru of office moving, will tell you exactly what you should be asking potential movers and what the right mover will say.

Read Article

Identify the key stages of an office move and find out what important issues need to be considered at each milestone.

Read Article