officemorph
Approved Relocation Consulting / Move Management / Project Management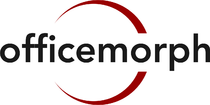 Website: officemorph.com
Email: adamf@officemorph.com
Phone: 415-850-4389
Address: 600 California Street, 11th Floor
San Francisco, CA, 94108
At officemorph, we help growing companies with their office build-out and relocation projects so they can focus on what they do best: running their business.
It's easy to underestimate all that goes into getting a new workspace set up. An office renovation and relocation can quick develop into a never ending money pit that results in compromises in key workspace requirements. Clients who have hired us have been relieved to have our leadership and expertise.
"officemorph did truly outstanding work. I'm not sure where we'd be without them. Maybe on the streets." - Kevin Rich, Lighthouse - VP of Finance
We work with expert design and construction partners to transform our clients into a workplace they love coming to everyday.
Our team comes from a diverse background of skill sets to lead the charge and kept tabs on every little detail needed for an office build-out and move. And our years of experience has taught us a thing or two about where the "landmines" can be on a project. Check out our guidebook 13 Mistakes To Avoid When Building Out Your Next Office to learn more.
We hope to have the chance to bring you the office of your dreams.
Based in
600 California Street, 11th Floor San Francisco, CA 94108
Works across
Wherever you are in your office move process Help Moving Office has the information you need to plan your office move properly.

Start Planning

With over 15 guides, checklists, tools & calculators the Resource Center has everything you need to plan, organize & manage a successful office move.

See Resources

Looking for the right companies for your office move? Connect with independently sourced and pre-qualified vendors that are experts in your local market.

The Directory
Latest Tips
An office move has countless moving parts. Where do you start? Keep reading... "Guru" of office moving, Ed Katz, has you covered!

Read Article

Looking for the best mover for your office relocation? The best way to narrow down your search is to ask the right questions. What are the right questions? We're here to help! Ed Katz, president of the International Office Moving Institute (IOMI) and guru of office moving, will tell you exactly what you should be asking potential movers and what the right mover will say.

Read Article

Identify the key stages of an office move and find out what important issues need to be considered at each milestone.

Read Article