Redpath Relocations
Approved Office Relocation Company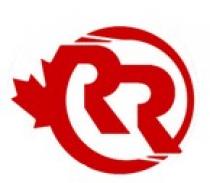 Website: www.redpathmoving.com
Email: info@redpathrelocations.com
Phone: 604-945-9910
Address: # 103 – 13070 115 Ave, Surrey, BC, V3R 2T9
Commercial moving experts.
With over 100 years of combined management experience in the commercial moving business, you can trust that Redpath Relocations will exceed your expectations. Whether you are budgeting for a small-scale move or decommissioning an entire building, our team works with you to make your relocation as smooth as possible.
Let our team take away the stress of moving so that you can focus on running your business. For your convenience, we operate around the clock, 365 days a year and utilize the best moving equipment available on the market today.
Computer Carts
Library Carts
Ecrate Bins
Dollies-Panel Carts
Roll Carts
Important Info
We have stair climbers and airlifts to handle the largest computer equipment and safes.
We care about the safety of our employees, and provide them with the best equipment, ensuring that they do the job efficiently and safely.
Did you know by using the ecrate system, we are able to move your office up to 20% faster than if we were to use cardboard boxes?
For your convenience, we offer walk-away service from your old office furnishings. Redpath Relocations donates and recycles furniture in order to reduce waste in landfills.
We are always ready, and always reliable. Give us a call to find out how we can help you.
Based in
V3R 2T9
Works across
Wherever you are in your office move process Help Moving Office has the information you need to plan your office move properly.

Start Planning

With over 15 guides, checklists, tools & calculators the Resource Center has everything you need to plan, organize & manage a successful office move.

See Resources

Looking for the right companies for your office move? Connect with independently sourced and pre-qualified vendors that are experts in your local market.

The Directory
Latest Tips
An office move has countless moving parts. Where do you start? Keep reading... "Guru" of office moving, Ed Katz, has you covered!

Read Article

Looking for the best mover for your office relocation? The best way to narrow down your search is to ask the right questions. What are the right questions? We're here to help! Ed Katz, president of the International Office Moving Institute (IOMI) and guru of office moving, will tell you exactly what you should be asking potential movers and what the right mover will say.

Read Article

Identify the key stages of an office move and find out what important issues need to be considered at each milestone.

Read Article