The Maynard Group
Approved Office Relocation Company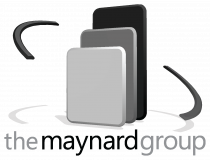 Website: www.themaynardgroup.com
Email: Info@TheMaynardGroup.com
Phone: 800.377.3150
Address: 7010 Soquel Drive, Suite 100 Aptos, California, 95003
Over 30 Years of Helping You Communicate. Better.
The Maynard Group is your single point of contact for telecom, networking and Internet, including Cloud, VoIP (Voice over IP), Unified Communications, and Mobility. We end the hassles of managing multiple vendors and the confusion in selecting the right product. Our unique approach saves you time and money, and greatly simplifies the management of your telecommunications.
What is it about The Maynard Group that makes us different? Good people, consistency and attention to detail. What makes us shine? Our relentless passion for customer service and unparalleled commitment to our clients. We started in Northern California over 25 years ago and now provide nationwide installation and support.
We partner with some of the best telephony and network providers in the industry, including AT&T, Avaya, Cisco, Polycom, and NEC. Our experienced staff delivers excellence in the design, engineering and maintenance of Wide Area Networks, Internet Access, VoIP, Telephone Systems, and Unified Communications.
When was the last time your business had a complete technology review? Contact us today to find out how you can boost your Internet speed, connect better with your customers and co-workers using VoIP, and reduce costs at the same time.
Based in
7010 Soquel Drive, Suite 100 Aptos, California 95003
Works across
Wherever you are in your office move process Help Moving Office has the information you need to plan your office move properly.

Start Planning

With over 15 guides, checklists, tools & calculators the Resource Center has everything you need to plan, organize & manage a successful office move.

See Resources

Looking for the right companies for your office move? Connect with independently sourced and pre-qualified vendors that are experts in your local market.

The Directory
Latest Tips
An office move has countless moving parts. Where do you start? Keep reading... "Guru" of office moving, Ed Katz, has you covered!

Read Article

Looking for the best mover for your office relocation? The best way to narrow down your search is to ask the right questions. What are the right questions? We're here to help! Ed Katz, president of the International Office Moving Institute (IOMI) and guru of office moving, will tell you exactly what you should be asking potential movers and what the right mover will say.

Read Article

Identify the key stages of an office move and find out what important issues need to be considered at each milestone.

Read Article